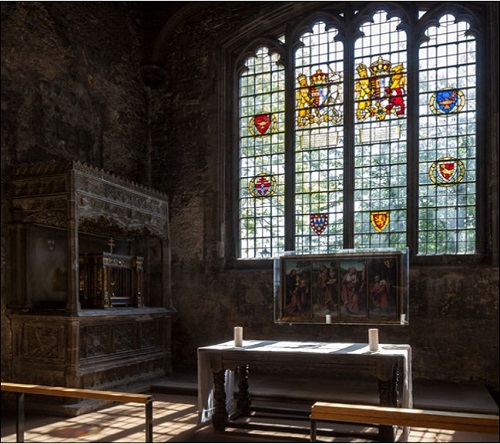 If you are planning to visit London, do come and see us.
We will be pleased to show you our beautiful building and tell you about our history. Our virtual tour on the right will show you some of the main features of interest and you can also download our audio tour in advance. Please use the tabs on the right for further information on planning your visit. You can also find out more about the church and its history by listening to the London Undone podcast, which features All Hallows in its series on City of London Churches.
All Hallows is open at the following times:
Monday-Friday: 8am-5pm; Saturday-Sunday: 10am-5pm
Please note we are closed on Bank Holidays.
Please do not bring a group for a self guided visit without booking in advance - thank you.
All Hallows is also open for public worship during the week - please visit the Services page for details.