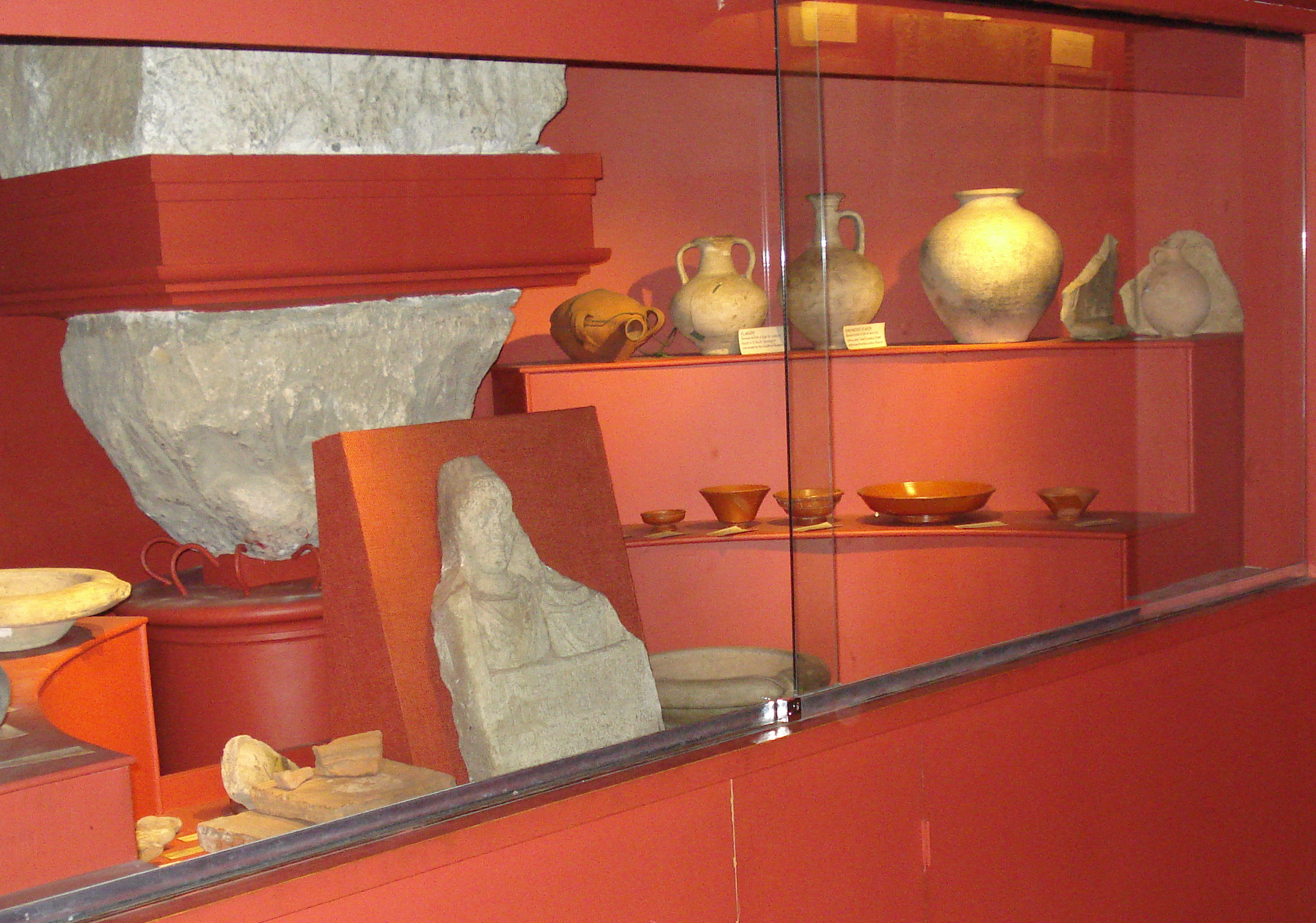 The museum leads you on a fascinating journey through time, charting the history of the church, its people and the City of London.

The museum is in part of the original Saxon church and contains part of the Roman tessellated floor of a late 2nd Century domestic house, a collection of Roman and Saxon artefacts, church plate and ancient registers dating back to the 16th century. Their entries record the baptism of William Penn, the marriage of John Quincy-Adams and the burial of Archbishop William Laud, amongst many other historic events on Tower Hill. A model of Talbot House recalls the work of the Rev'd 'Tubby' Clayton, former Vicar of All Hallows and founder of TocH.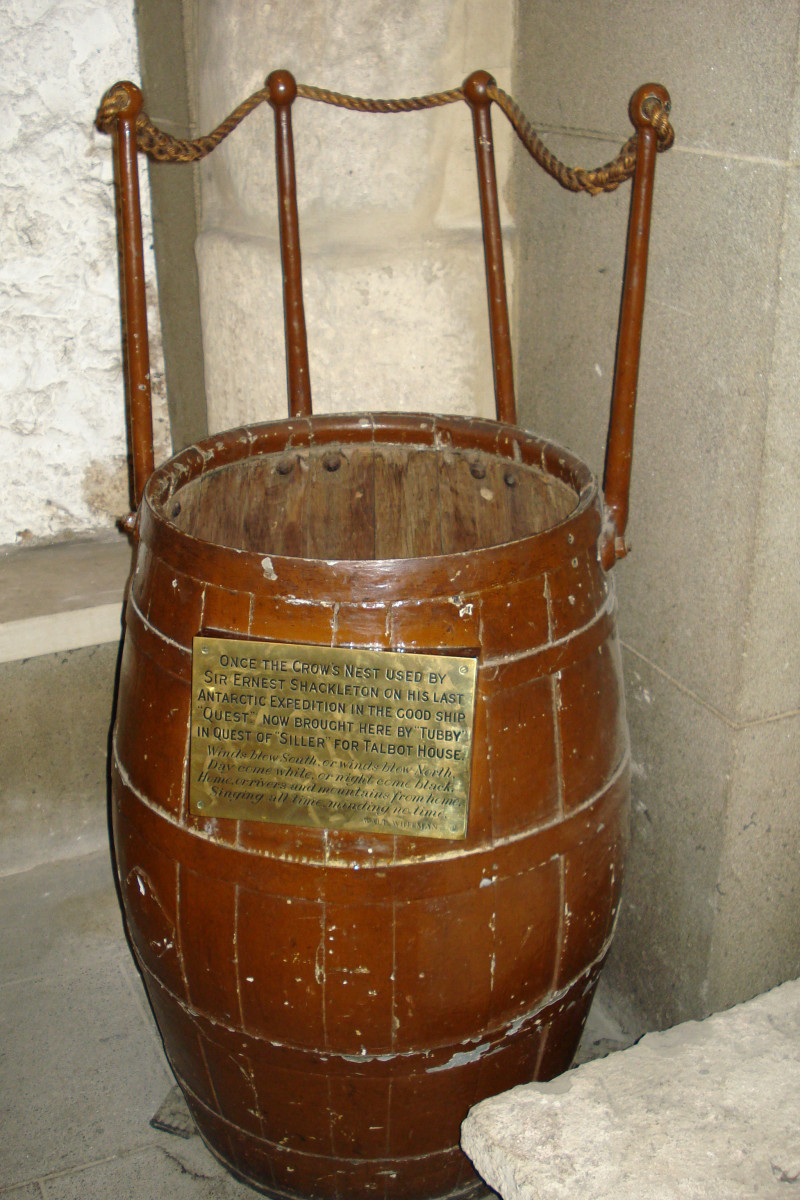 Many of us know the large, old barrel fitted with several metal uprights and a spliced piece of rope threaded through them which normally lives in the museum. This barrel is actually Shackleton's Crow's Nest from the ship the Quest, which Sir Ernest Shackleton used for his third and last Antarctic voyage in 1921 and 1922. On 17 September 1921, having been fitted out in St Katherine's dock and formally inspected by King George V, the Quest sailed past All Hallows church and through a raised Tower Bridge to begin her voyage south. Thousands of well-wishers lined the riverbanks and the bridges to cheer her on her way.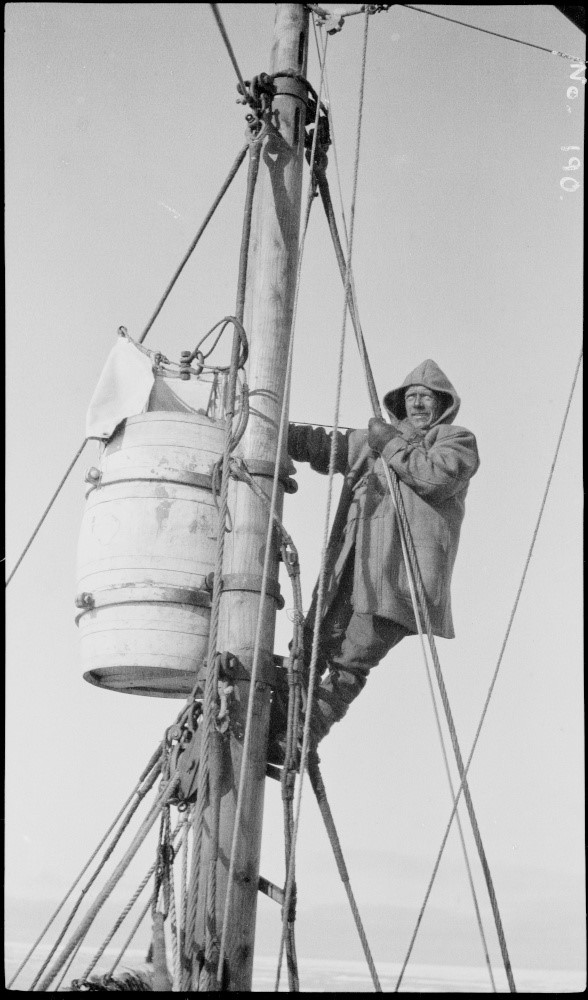 We have just waved the crow's nest off on a long voyage for a second time. Centenary celebrations on both sides of the world are taking place this year and the crow's nest is a central feature of exhibitions in both Athy in Ireland (Shackleton's birthplace) and in South Georgia, where he unexpectedly died. The 'barrel' will travel first to Ireland to be reunited there with Shackleton's specially built deck cabin from the Quest. These two items are now the only surviving pieces of the ship and it will be the first time they have both been in the same place since the end of the original expedition.
From Athy, the crow's nest will be driven to Southampton and then cross the globe by sea once more, to South Georgia for an extended loan to the museum there. Shackleton enthusiasts from all over the world who are celebrating the centenary are thrilled that it will be in the Southern hemisphere once more.
The whole project has been almost three years in the planning and everyone involved is delighted to be able to show one of All Hallows' treasures to a world-wide audience in this way. Visit the on-line exhibition HERE for lots more information! You can also see Dave Fletcher's 3-D model of the barrel HERE (it may take a few moments to load as it is a big file).